With over 50 years industry experience, Stone's Marine Timber have a passion for beautiful timber and finely crafted boats. This fuels our continuing commitment to provide superior quality material.
Marine Timber Specialists
As a specialist timber importer/exporter we can be more personalised in our approach to serving our customers' requirements. Supplying custom-cut clear vertical grain long lengths, we utilise the services of experienced sawmills in North America and Europe. We have gained many prestigious clients whom we feel privileged to supply.
Stones Marine Timber are now one of the largest suppliers of timber to classic boats worldwide. We are proud to have supplied some of the most prestigious classic yachts in the world.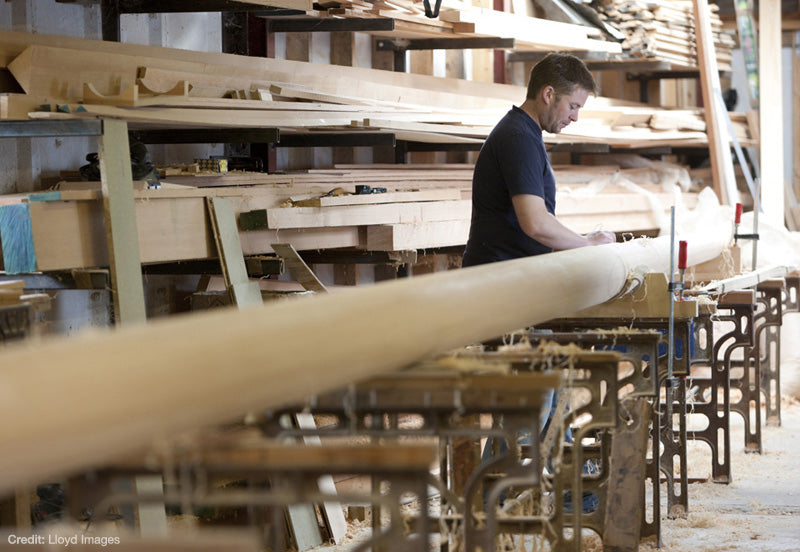 Having been involved in the boatbuilding industry for fifty years, Jim Stone found it increasingly difficult to source quality timber, in particular, the long lengths that were required for masts and spars. In 2003, when Jim decided to move to the west coast of Canada, it proved to be the ideal opportunity for him to start sourcing and shipping timber back to the U.K, where his son Tristan, had built a brand new boatyard.
A large part of Jim's career was spent working for Alec and Kath Stone at their yard in East Portlemouth on the Salcombe Estuary. The yard produced many championship-winning boats over the years & Jim soon realized the importance of using high quality clear timber.
Initially Jim was sourcing and exporting Sitka Spruce to the U.K. solely for Stones Boatyard but was then asked to supply the Cornish gig builders with Sitka spruce to produce their oars. Word spread of the consistent high quality of the wood being shipped from North America and eventually other boat builders and spar makers were also asking Jim and Tristan to supply them with Sitka spruce. This was the beginning of Stones Marine Timber Ltd, who are now one of the largest suppliers of Sitka Spruce, Oregon pine and Alaskan Yellow Cedar to the marine trade in Europe.
Find Out More
Find out more about Stone's Marine Timber and where they've come from. See how they can help you with their expertise in the boating industry.
STONES MARINE TIMBER