With time comes experience, with experience comes refinement, with refinement comes perfection.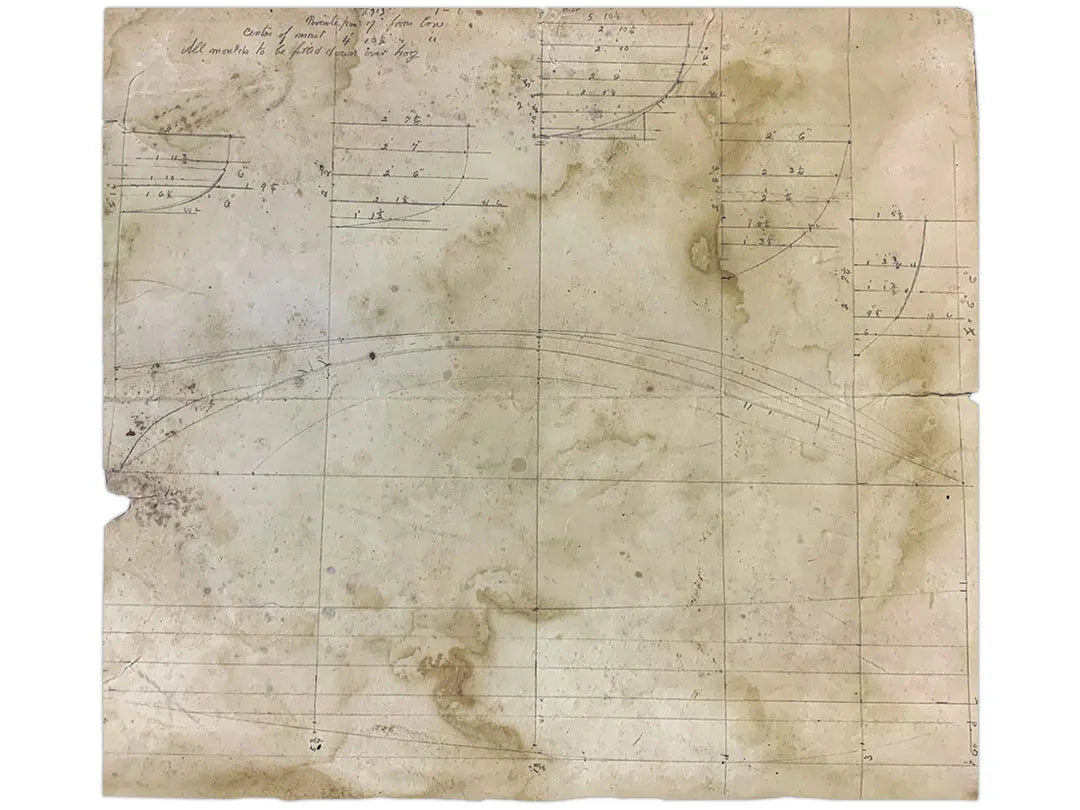 Salcombe Yawls Since 1938
The Stone family have been building Salcombe yawls since 1938. With over 8o years' experience we've learnt a few things along the way, building a wealth of knowledge about these historic boats that's second to none.
While much has changed over the years, the iconic shape of the Salcombe Yawl has remained true to original designs, such as this line drawing of "Blackbird" Y14 - drawn by Jim Stone on a Sunday morning in 1938, down at the old green shed in East Portlemouth.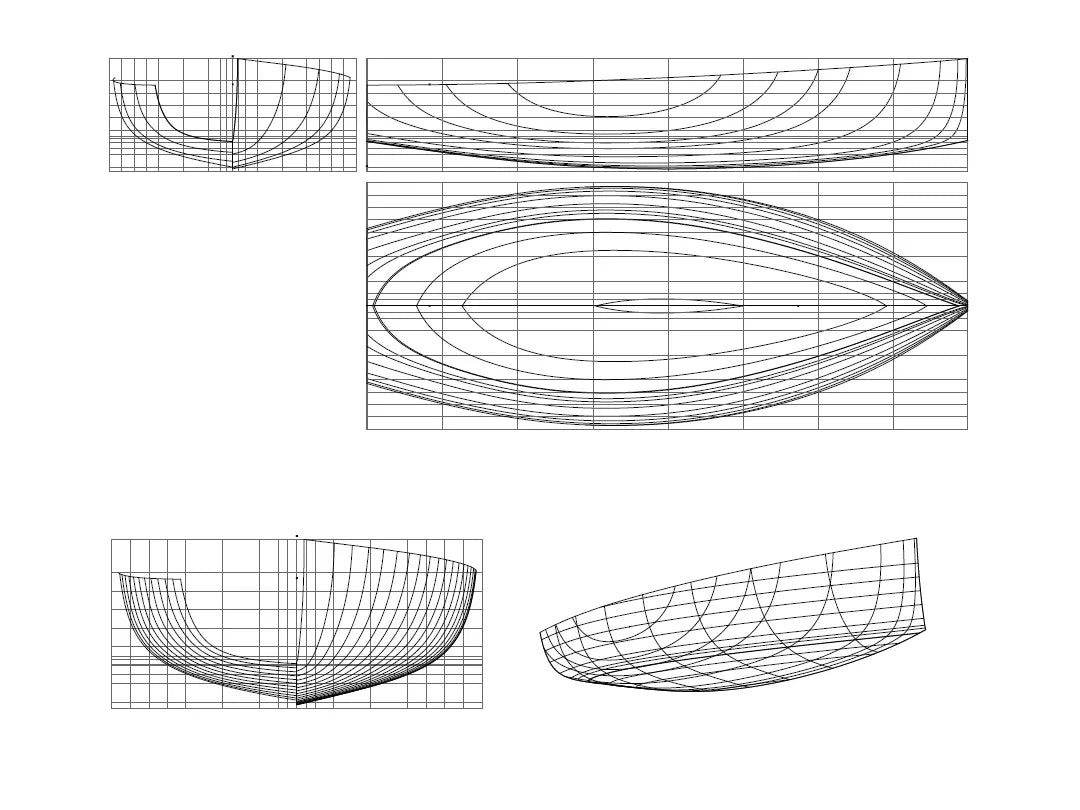 By Ian Howlett
Fast forward 70 years and Ian Howlett, one of UK's leading yacht designers, is responsible for some of the modern day Salcombe yawl designs.
Ian's 'philosophy' of design was to focus on attempting to shape a form that would be particularly easy to handle in the ever changing, fickle conditions of the Salcombe Harbour. In terms of basic structure, Ian aimed to make the boats particularly rigid along the centreline to ensure their longevity; hence best protecting what is a considerable investment for all concerned.
This is Y183, the hull built by Mike Atfield, and the deck fitted by Stones Boatyard in 2006.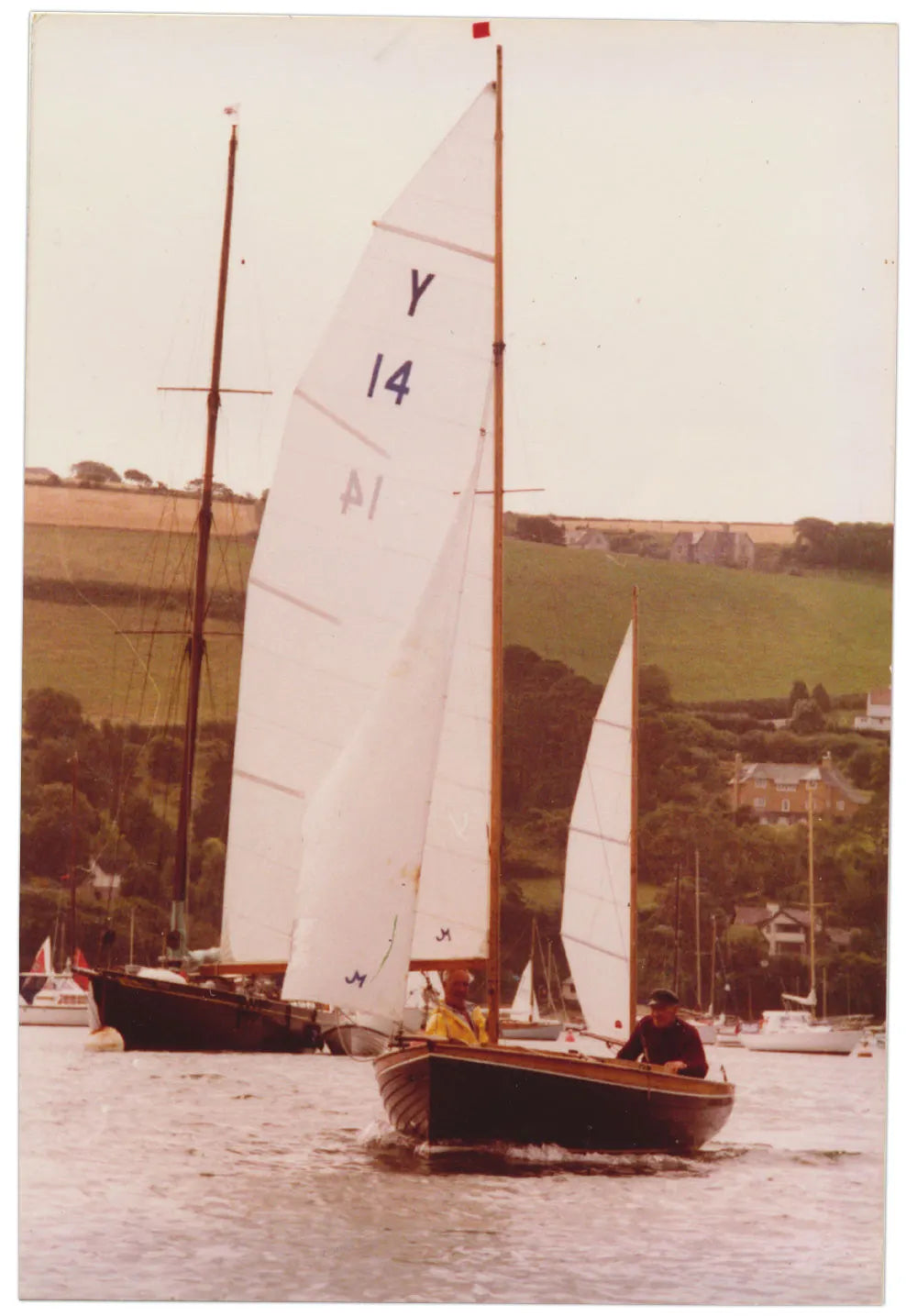 Salcombe Yawl Sailing Legends
Among the many members of the Stone family to race Salcombe Yawls over the years, Jim and Alec Stone might be the best remembered for their ability to maneuver their way through Salcombe's historic harbour.
Pictured racing Y14, "Blackbird", in a regatta race in 1969, the pair are seen running up the harbour with the wind in their sales, just about to round Snapes Point.
"Blackbird" was originally built for Alec when he was a young boy. In later years Jim used her for sailing lessons, passing on his knowledge about sailing, and giving valuable advice on which parts of the harbour were favourable to cheat the tides.
Yawl Maintenance & Restoration
These days, Stones Boatyard is dedicated to the restoration, maintenance and care of Salcombe yawls at our modern dry storage facility on the Salcombe estuary. Here we put decades of experience and knowledge to best use by keeping these legendary boats in premium condition. From rebuilds and repainting to fitting new masts and sails, yawl owners throughout the country trust us to look after their prize possession.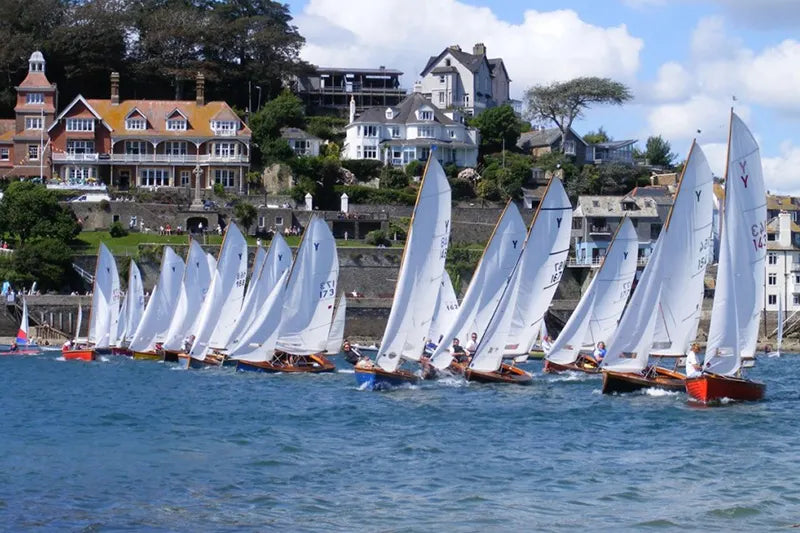 Wooden Boats for Sale
Whether you're looking to buy a Salcombe Yawl or wooden launch, upgrade an existing vessel or if you need some help selling a boat, we offer a full brokerage service from our Salcombe boatyard.
Contact us today to find our more, or take a look at our Boats For Sale page for current listings.
BOATS FOR SALE