Over the years, Batt sails have been top of the fleet in all of the main Salcombe Regattas. We would be happy to give you a quote for your next new suit of Yawl sails.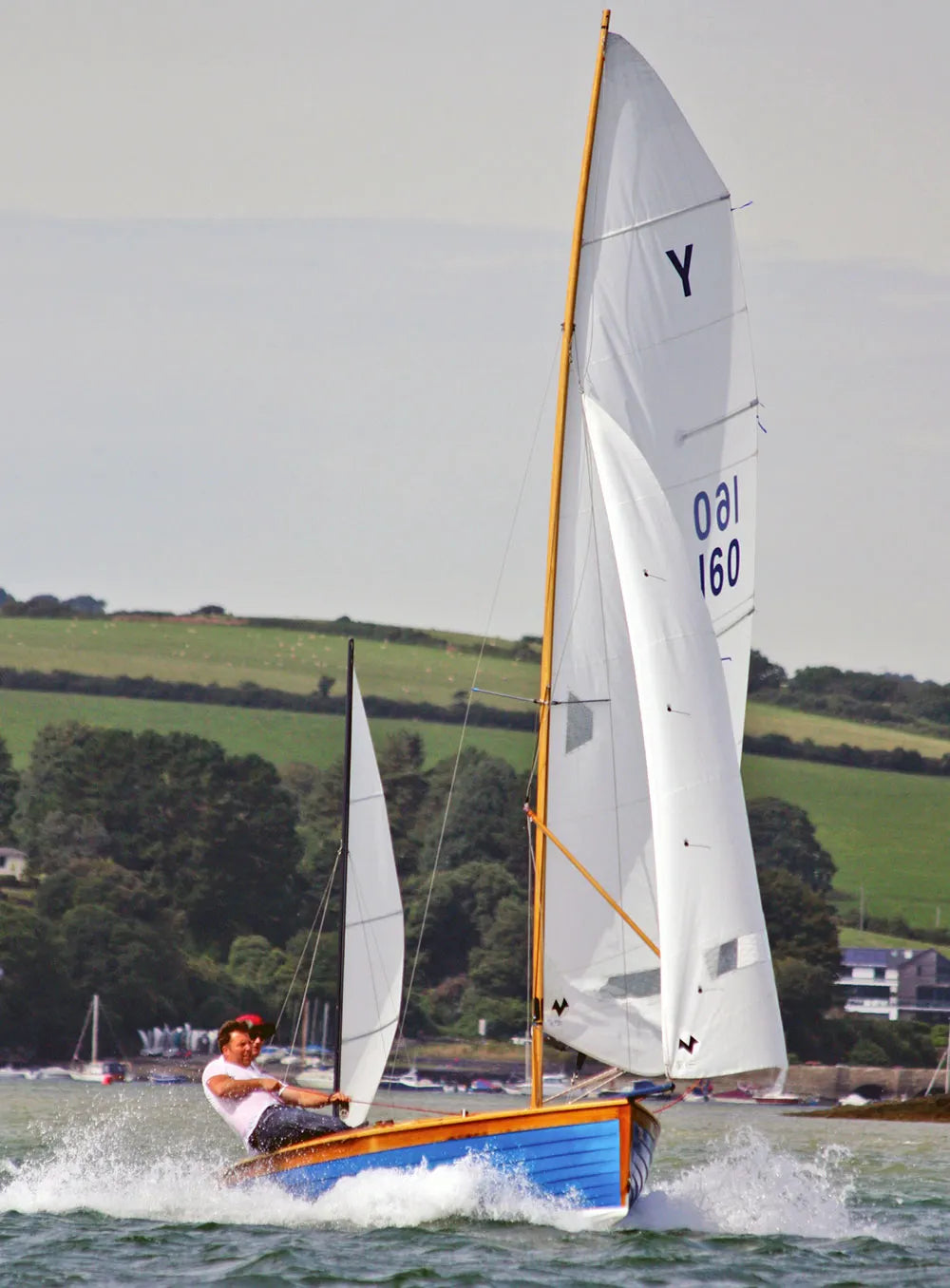 Salcombe Yawl Sails
We've spent many years experimenting and perfecting different sail and mast designs for the Salcombe yawl with our sail maker, Dick Batt. 
The Salcombe yawl sails produced by Batt Sails work perfectly with the wooden masts we build for these iconic sailing boats.
With consistent results year after year, we're confident that Batt Sails are the best available choice for anyone who wants to be at the top of the fleet.
Made For The Fickle Winds of Salcombe
Dick, being a real traditionalist, has always made sure that all boat sails are made in-house and not outsourced. This passion for his product means Dick takes full control over the quality and consistency of every sail he makes.
If you are interested in buying new sails for your Salcombe Yawl or other launch, please call or drop in for a chat, we love talking sails!
At the boatyard, we can also carry out a mast bend test to ensure that any new sails are made to fit your existing mast.