The Stone Family have been building wooden boats for generations, dating back to 1929 when James Stone started building boats in his garden in East Portlemouth.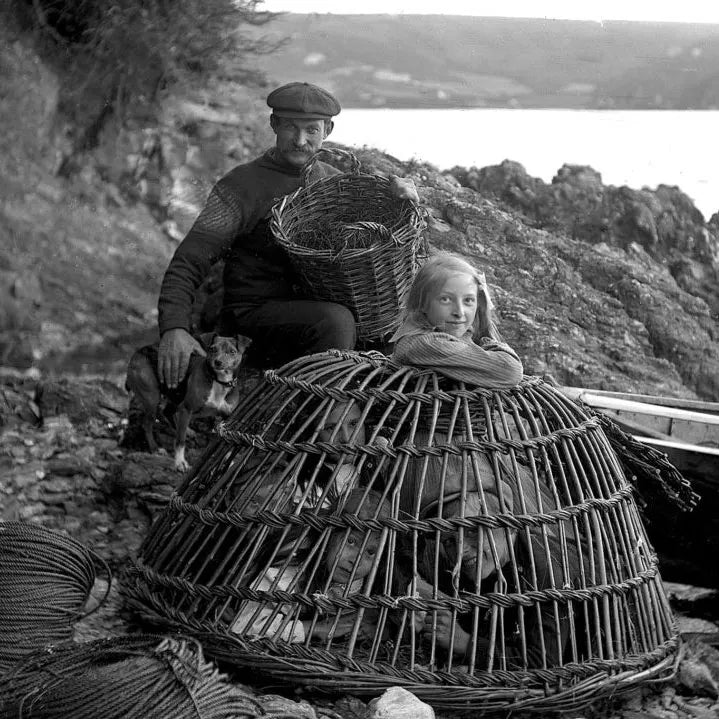 Going back to the late 1800s, Edwin Stone became renowned for making the best willow baskets and crab pots for local fishermen. Edwin's son, James, went on to complete an apprenticeship as a shipwright at the legendary Edgar Cove boatyard in Salcombe.
Before starting his yard in Salcombe, Edgar Cove had worked at Fife's yard in Fairlie during the period when they built the first of Sir Thomas Lipton's "Shamrock" Challengers for the America's Cup. Covering a span of sixty years, three members of the Stone family learnt their trade at Edgar Cove.
In 1938, James started his own yard on the East Portlemouth side of the estuary, building the famous Salcombe Yawls. Over the years the Stone family built a reputation for constructing fast, well-made racing craft.
Pictured: Tristan's great, great Grandfather and great grandmother on Small's Beach in the early 1900's.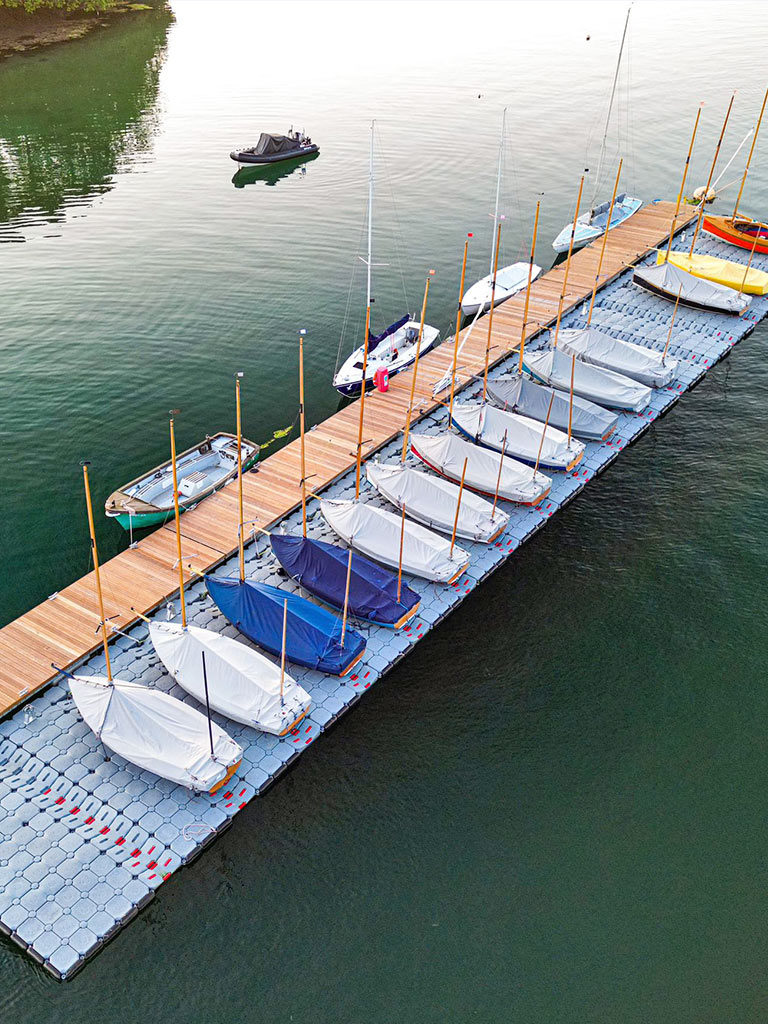 To this day the Stone family are still dedicated to storing, maintaining and caring for Salcombe yawls and other wooden boats.
In 2005 Jim Stone the latest boatbuilder in the family line decided to start Stone's Marine Timber along with his son, Tristan. Their aim was to source the best quality timber direct from saw mills around the world. It soon became apparent that top quality timber was in high demand.
Stone's Marine timber are now supplying boatyards around the world with Sitka spruce, Douglas Fir and Alaskan Yellow Cedar. The timber is custom cut with vertical grain in longer lengths than are normally available.
Following in the family tradition, the latest generations of Stones, Lily and James (another one!) are already showing a keen interest in boating.
Partnering with YETI®
In 2020, Stones Boatyard partnered with outdoor lifestyle brand YETI®. Renowned for their commitment to creating high-quality ice chests, cool boxes, and insulated drinkware perfect for coastal living, YETI is a natural fit with Stones. Their coming together marks the start of an exciting new chapter in this epic nautical story.